I have recently been reading the work of Danish poet Yahya Hassan, the son of Palestinian refugees,
who was jailed in September over the shooting of a 17-year-old boy
. Hassan has been a literary sensation in Denmark, selling over 100,000 copies of his book (there's currently no English translation of his work that I am aware of, so I am relying on the German version here).
Hassan writes of a life of brutalization, both by his parents and the Danish authorities, describes what he perceives as the hypocrisy of Danish Muslims, and details his own (sometimes brutal) juvenile crimes. His direct, unflinching poems, written exclusively in capitals with no punctuation, have made him famous, but the financial success they have brought has clearly not allowed him to transcend many of troubles of his early life. Not only that, but he has found himself alienated from elements of his own community, which have reacted angrily to what they perceive as the attacks on them in his work.
Hassan is part of a wider trend in recent years towards a new kind of confessional poetry from previously marginalized voices, speaking uncomfortable truths about violence, discrimination, mental health, illness and disability, addiction, economic disadvantage, and a whole range of other issues. These texts live from their authenticity. The poet does not hold back from revealing painful, even shocking details from their lives: In the case of Hassan's book, there is a particularly disturbing episode where the teenage protagonist assaults and robs a Danish girl who has rejected his sexual advances and racially abused him.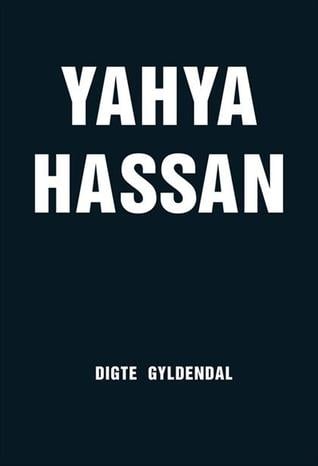 There are, of course, questions to be asked about the construction of such authenticity. Charles Bukowski is arguably the granddaddy of this kind of writing, yet his 'Henry' persona is very much a fictionalized version of his own experience and not to be confused with the writer himself. However, the fate of Hassan, whose welfare and state of mind have increasingly been cause for concern, also leads us to ask moral questions about the audience's role. Hassan's readers may be fascinated by his life-experiences, but is there a danger of that fascination becoming a high-brow version of the gawking at 'car-crash' celebrities we encounter in the tabloid press? Some are beginning to question whether Hassan's publisher had a duty of care to counsel him against revealing certain experiences or expressing certain views, or at least to talk to him about possible consequences.
There are clearly no easy answers here. One might hope that poetry of the kind that Hassan has written will have a therapeutic effect, allowing the writer to deal with their experiences productively and taking on a positive social role in terms of breaking down taboos and encouraging tolerance and change. Clearly, even if those positive social effects are achieved in this case, the writer himself has paid a high price.